The pandemic brought a shift in the workplace. Where once virtual working or hybrid workplace models were a luxury, they are now becoming commonplace and even expected. According to a recent 2022 Gallup Workplace survey, 39% of employees anticipate exclusively working remotely (compared to 8% pre-pandemic). Additionally, 42% expect a hybrid work environment moving into the future (compared to 32% pre-pandemic), and 19% plan to remain entirely onsite moving forward (compared to 60% pre-pandemic).
If you're like many organisations, you may be keeping your workforce, or at least part of it, remote for the foreseeable future. However, the wrinkles are still being ironed out. Let's look at the five most common hybrid workforce challenges and how to navigate them.
Disconnect Between In-person & Remote Employees
A thrown-together hybrid workforce model can lead to miscommunication between your remote employees and your in-office employees. The best-executed hybrid scenarios find a balance of autonomy and collaboration. It's essential to set a schedule for in-office work and team collaboration. Likewise, you can reserve remote days for individual tasks and processes that do not require much in-person interaction.
Defined Work Policies vs. Flexible Remote Policies
A hybrid work environment does not mean your employees get a free for all. On the contrary, establishing set boundaries for both in-office and remote employees is key to maintaining productivity. It's essential to set clear expectations for remote work policies and procedures. If anything, a hybrid model needs more clarification than a traditional or fully remote workplace. For hybrid models, a flexible schedule might include choosing which days to work from home.
Start by defining the hybrid schedule. For example, if Mondays and Wednesdays are remote days, and Tuesdays, Thursdays, and Fridays are for in-person workdays, be sure to notify all of your employees. If some employees work from home while others are onsite, establish clear guidelines for meetings, breaks, and clocking in and out for the day. This will ensure everyone is on the same page regardless of where they work. It's also important to accommodate individuals who do not wish to work remotely (when applicable).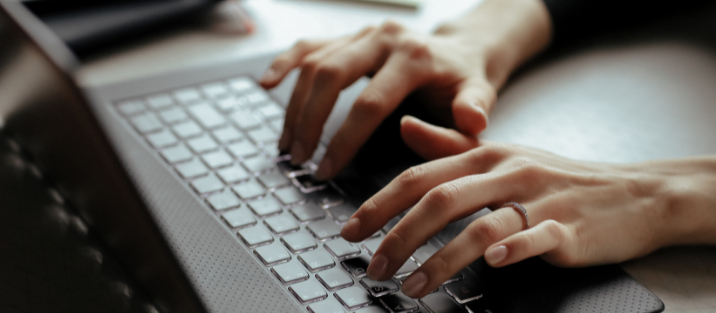 Create Consistent Connection & Company Culture
When you work remotely, even a few days a week, it can hinder the development of relationships. Cultivating personal relationships, professional relationships, and networking is critical to advancing in the workplace. Hybrid work environments risk creating a group of employees who feel essential to the organisation and those who think they are peripheral employees. These employees can quickly become disconnected.
Office Space
As you determine your balance between remote and in-office work, you might be wondering what to do about your current office space. On the one hand, paying rent and overhead may not make sense for an office space. But on the other hand, it's essential to have a space with all of the perks of an office. Shared office spaces may be a great option if you want to keep your own office space for a portion of the cost. With a coworking office space, one employee would use it on specific days, and another employee would use it on another day. It saves on overhead costs but provides your employees with a space to meet on their in-person days.
Labour Costs
With a hybrid workforce, managing employee expenses can get complicated. For example, while you won't need to reimburse your remote employees for their travel expenses, you might want to consider compensating them for using their internet and electricity. Whenever possible, give your employees a choice to work remotely. Make sure they understand the tradeoffs of each available option in advance. This way, there are no surprises.
SourceitHR Solutions
Most employee-centric companies offer some degree of hybrid work option. However, hybrid options can be overwhelming for employers. However, if you design and execute a thoughtfully cured plan, you'll be well on your way to managing a successful hybrid team.
At SourceitHR, we make your life easier by streamlining all of your essential HR operations. From payroll outsourcing and PEO to assessment tools and talent management, we empower our clients to focus their time on what really matters – growing and expanding their company. Contact a member of our team to learn more.