Have you been contemplating switching payroll providers? The time to do it is now. While you can change payroll providers any time of year, the beginning of the year is an ideal time to switch payroll providers. When you start the year with a new payroll provider, you can avoid the hassle of collecting all your year-to-date payroll and quarterly information from your old provider.
Alternatively, you can switch payroll providers at the end of the year. However, you will need to have all the year's payroll information for your new provider. If you have the immediate need to switch payroll providers, we suggest switching at the end of a quarter. This will allow you to organize your current payroll information for your new provider.
Switching Payroll Companies at The Start of The Year vs. Beginning of Quarter
Changing payroll providers at the start of the year is ideal. This allows you to complete your yearly payroll with your service provider and run your first payroll of the year with the new payroll company. Additionally, when you switch payroll providers at the beginning of the year you will not have to transfer all your yearly data for the new provider. When it comes time to pay quarterly and end-of-year forms, your new provider will have all the information they need.
The second best you switch providers at the beginning of a new quarter. However, when you start at the beginning of a quarter or mid-year, you will need to provide your new payroll provider with historical data right away. Your new payroll company will use this information to file their reports on time.
Risk of Changing Payroll Providers Outside of These Times
While you can technically switch payroll providers at any time, switching outside of the recommended times of year is not advised. When you transition at another time, it can prove very time consuming to provide your new payroll provider with your payroll history. If this transfer of data doesn't go well, it could hinder your new provider from accurately filing all the required reports for your business. When this happens, your company is held liable for any penalties or fines and not the payroll provider. Regardless of when you switch payroll providers, most companies will provide you with a checklist of information they need to start services. However, it's your responsibility to share accurate information with them to ensure you meet your target payroll date.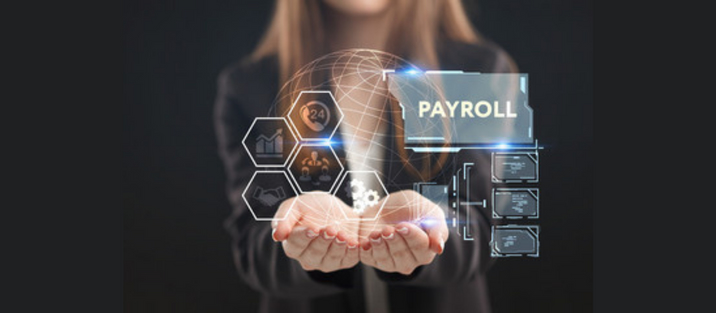 Tips for a Smooth Payroll Provider Transition
When it comes time to switch payroll providers there are few considerations to keep in mind designed to make the transition a smooth process.
Provide your historical payroll data: when you switch payroll providers, they will need all your previous payroll data, including business and employee profile information, copies of all your payroll register reports, and copies of the current year quarterly reports and tax returns.
Review and update policies: it's important to complete an internal view of your current payroll system, processes, and data before you transition to a new payroll provider. Consider which processes to keep, which to change, and which to remove. Are you holding onto outdated data? If so, can this data be removed from your system? Which metrics do you want to track and report?
Inform your current payroll provider: be sure to let your current provider know you will be switching payroll providers and what information you will need from them. Set a clear date of when this information is needed and when their services will end.
Inform your employees: let your employees know there will be a new payroll provider and which system they will be using. To help make the transition easier, we advise scheduling a training session to provide your employees with the tools they will need to understand the new payroll system.
SOURCEitHR
If your business is considering switching payroll providers, we can help. At SOURCEitHR, experienced payroll providers empower businesses through efficient payroll services. With years of experience and the latest innovative technologies, we take all the hassle out of payroll so you and your employees can focus on what matters most!
Contact a member of our team to learn more.