When it comes to expanding and growing your business, borders should not matter. Thanks to innovative technologies, companies can move past geographical borders and embrace international expansion. However, with the various economic, cultural, social, and political contexts, it can feel overwhelming trying to expand on a global scale.
With so many options and factors impacting your path to expansion, it might be time to consider using an Employer of Record (EOR) to propel your way forward.
EOR for Global Business
Global expansion used to take many years, but thanks to innovative technologies, you can now expand your international employee pool quickly and efficiently by leveraging the resources and reach of an EOR. Businesses that need to hire staff overseas face many obstacles and processes. Researching and complying with local laws and regulations can prove impossible on your own.
EORs empower companies to enter new markets quickly by deploying workers legally and efficiently by placing a share of your company and employees on its payroll in the area you seek to expand. In doing so, the EOR ensures your organization adheres to local regulations and guidelines.
Every country and region will have various employment, payroll, and work permit requirements for foreign organizations to conduct business. Partnering with a legal EOR allows your company to run payroll without having to establish a formal entity in the host country.
EORs allow your company to outsource part of your HR work, taking the administration for a subset of your workforce off of your HR department's hands.
EOR supervises contractors, seasonal workers, and project-specific employees.
EOR compliantly manages multiple types of talent, including full-time, part-time, seasonal, freelance, and more.
How does EOR Work?
When you partner with an Employee of Record, they are authorized to manage your company's administrative operations on your behalf. You remain in charge of the day-to-day business while your EOR manages local employment processes, such as payroll, contracts, tax withholdings, etc.
Specifically, the EOR is the legal entity that:
serves as a stand-in entity for all local payroll processing
ensures all local labor laws are met within the host country
keeps you informed of notice periods, severance regulations, and termination requirements
serves as the link between government authorities and employees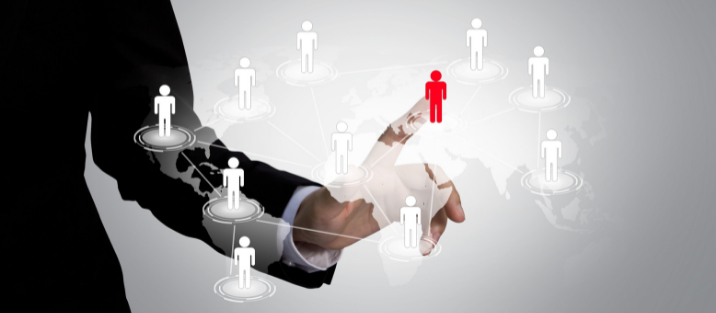 Benefits of EOR for International Employment
Avoid local incorporation requirements
Depending on the host country, establishing a business overseas can be costly and time consuming. It also requires knowledge of local laws and regulations to ensure compliance. Your EOR will already have a legal entity established, as well as the knowledge and experience to handle payroll and employment requirements.
Local payroll
Most countries require a business with employees on assignment to run payroll. Typically, running remote transfer is not acceptable, especially for long-term assignments. An EOR will manage all payroll requirements for the host country, such as withholding and tax rules. They also work to ensure you do not run into any hiccups with local authorities and find the most cost-efficient ways to deploy employees abroad rapidly.
Efficient path to expansion
With the assistance of a reputable and experienced EOR, the employment process is streamlined and simplified. Your EOR will already have the systems and procedures to meet host country employment requirements. This will ultimately save your company a great deal of time expanding your company's operations.
Simplify organizational operations
Think of the amount of time you spend on administrative operations in your home business. From data collection and employee setup to employee contracts and all correspondence with regulatory authorities in the host country, the thought of adding these processes to your existing plate may feel overwhelming. An EOR allows you to focus your time and energy on your core business and goals while simultaneously expanding into a new market.
The Future of Global Employment
With the latest technologies and push towards global connection, more and more businesses and economies are seeking to expand into international markets. The need for an EOR has become a necessity for companies looking to expand into global markets as quickly and efficiently as possible.
If your company is looking to expand and establish employment in a foreign country, the experts at SOURCEitHR can help. Our experts will look at the types of talent you hire to align the right EOR strategy with your business goals.
Contact a member of our team to learn more.