Keeping employees happy should be on the top of your organizational priority list. Not only are happy employees more productive, but they're also more likely to keep their talents within your organization for the long term. You'll need to invest in targeted employee retention strategies to remain competitive while simultaneously working towards growth.
In this article, we'll discuss why employee retention is an essential part of a successful organization, as well as discuss the top strategies to help your company retain top talent.
Why it's Getting Harder & Harder to Retain Quality Employees
Even before the global pandemic, it was getting more and more challenging to retain talented employees. The pandemic sped up the already progressing digital transformation to a teleworking/hybrid work environment, opened new opportunities, and reshaped how employees viewed their careers. Now more than ever, employees are more likely to leave their current jobs to seek better opportunities that align with their vision of an ideal work/life balance. Aside from competitive wages, post-pandemic employees are gravitating toward employment opportunities and enticing benefits, including:
More virtual work opportunities.
More flexibility.
More recognition.
Career planning opportunities for growth and development.
Ongoing benefits packages and incentives.
1. Employee Retention Starts with Employee Engagement
What seems like the buzz phrase of the decade, "employee engagement," only emerged about a decade ago. Employee engagement is distinct from employee happiness or satisfaction. At its core, employee engagement is an employee's emotional commitment to work and the workplace.
Engaged employees are fully invested in their work and care about their job, their coworkers, and their organization. Engaged employees experience an authentic sense of fulfillment from their work on a day-to-day basis, which is not only reflected in their employee performance but also broader business outcomes. Ultimately, engaged employees are more likely to stay within your organization because they are fully invested in their role in their success and the company's success as a whole.
2. Training & Development
Employees want access to opportunities for growth and development. If you want to keep your top talent you need to cultivate a culture that promotes growth and development for employees who show potential or those who want to continually evolve in the workplace. This starts with offering your employees access to online training and development opportunities to foster their growth and development. You can also offer employees access to courses in the technical skills they need for their current roles, as well as those needed to prepare them for future roles.
3. Career Planning Opportunities
Individual development planning (IDP), is a tool designed to empower employees in their career and personal development. Its primary goal is to assist employees on their path to achieving short and long-term career goals, as well as improve current job performance. To create a robust career development plan for your current employees, consider the following:
Which skills are already available in the company previously unrecognized?
What hidden talents are left untapped?
Which areas do employees want to learn more about?
4. Access to Virtual Opportunities
Employees want the flexibility to work virtually. Whether you offer your team an entirely virtual or hybrid work environment, it's essential to invest in the technology that will empower employees to work remotely when they wish to. Granted, not all employees will work in a position where they can work remotely, but offering this flexibility to those in a position conducive to remote work is essential to attracting and retaining top talent.
5. Offer Enticing Incentives
We all know talent management starts with recruitment and the last thing you want to do is lose your top talent to a competitor because they offer a better benefits package. Most companies invest heavily in attractive benefits packages to get top talent on their teams. However, the buck doesn't stop here. To retain your top talent, you need to reward performance and loyalty accordingly. Aside from praise and recognition, provide recurring opportunities for competitive bonuses, compensation/salary increases, health benefits, additional vacation days, tuition assistance, and ongoing access to training programs.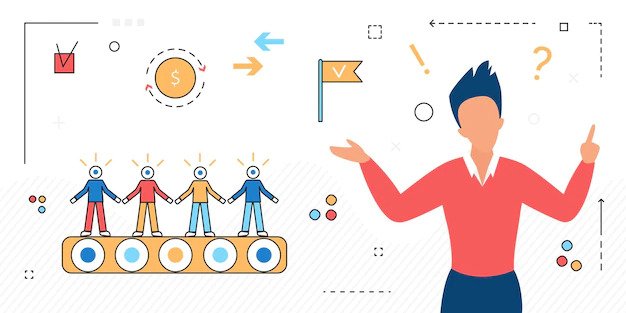 Invest in Talent Management Solutions
Talent management and retention can get overwhelming. Luckily, the professionals at SourceitHR are here to help. we make your life easier by streamlining all of your essential HR operations and optimizing your company's ability to retain staff for the long haul. From payroll outsourcing and PEO to assessment tools and talent management, we empower our clients to focus their time on what really matters – growing and expanding their company.