In recent years, Saudi Arabia has been making significant strides towards diversifying its economy beyond oil, a journey outlined in its ambitious roadmap known as the Saudi Vision 2030. This transformation is not only crucial for the Kingdom but also for the global economy, as it aims to reduce the world's dependency on oil. In this article, we'll explore the key objectives of the Saudi Vision 2030 and discuss how Global Employer of Record (EOR) services can play a pivotal role in supporting economic diversification.
Saudi Vision 2030: A Transformational Agenda
Saudi Vision 2030, launched in 2016, is a comprehensive strategic framework that seeks to transform Saudi Arabia into a vibrant and diverse economy. This visionary plan identifies several key objectives, including:
Reducing Oil Dependency
Historically, Saudi Arabia has relied heavily on oil revenues to sustain its economy. The Vision aims to reduce this dependence by diversifying income sources. To achieve this, the Kingdom is investing in sectors such as tourism, entertainment, and technology, fostering economic resilience beyond oil's volatility.
Encouraging Foreign Investment
Saudi Arabia is keen on attracting foreign investment to fuel its economic growth. The Vision includes measures to enhance the business environment, making it more attractive to global investors, thereby creating a conducive atmosphere for international businesses to thrive.
Empowering the Private Sector
The private sector is envisioned to become a vital driver of the Saudi economy. To facilitate this, the government is implementing policies and incentives to promote entrepreneurship and business growth, fostering a dynamic and competitive business landscape.
Developing Human Capital
Investing in education and workforce development is a fundamental aspect of the Vision. The goal is to equip Saudi citizens with the skills needed to thrive in a diverse job market, ensuring that the workforce is equipped for the opportunities arising from economic diversification.
The Role of Global EOR Services
As Saudi Arabia undergoes this transformation, Global Employer of Record services can provide invaluable support in several ways:
Streamlined Global Expansion
For international businesses looking to establish a presence in Saudi Arabia, EOR services simplify the process of hiring and onboarding local talent. These services have in-depth knowledge of local labor laws and regulations, helping companies navigate the intricacies of the Saudi labor market.
Risk Mitigation
Navigating foreign employment laws can be challenging, and non-compliance can lead to significant legal and financial repercussions. EOR services take on the legal responsibility for compliance, reducing the risks associated with global expansion.
Speed and Efficiency
EOR services have established networks and expertise in the countries they operate in. This means they can quickly set up operations, handle payroll, and ensure all employment-related processes run smoothly. This efficiency is crucial in a rapidly changing economic landscape like Saudi Arabia.
Flexibility
The Saudi Vision 2030 involves rapid changes in the workforce landscape as new industries emerge and existing ones evolve. EOR services provide businesses with the flexibility to scale their operations up or down as needed without the administrative burden of managing local employment.
Local Talent Acquisition
As Saudi Arabia seeks to develop its non-oil sectors, there is a growing demand for skilled local talent. EOR services can help businesses tap into this talent pool by providing local recruitment expertise and networks.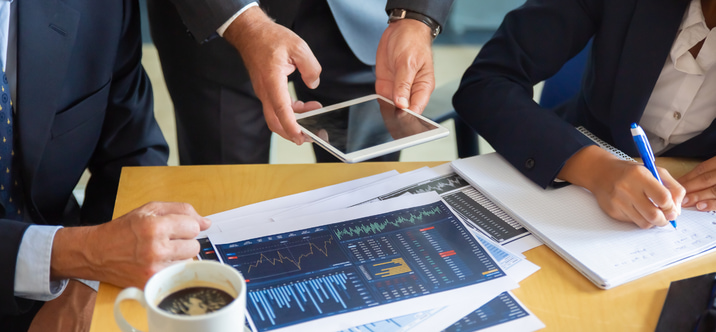 Theoretical Business Examination
To illustrate the impact of EOR services, let's consider the hypothetical case of a non-existent technology company based in the United Kingdom.
The UK based company is eager to expand its operations into Saudi Arabia to take advantage of the Kingdom's burgeoning tech sector. However, navigating Saudi labor laws and setting up a local entity is a complex and time-consuming process. By partnering with a Global EOR service provider, the UK based company can swiftly establish its presence in Saudi Arabia. The EOR service handles the legal and administrative aspects of hiring and managing local employees, ensuring compliance with Saudi labor laws. This allows the business to focus on its core business activities, such as product development and market expansion.
Furthermore, as the company grows in Saudi Arabia and the local talent pool expands, the EOR service provider can assist in identifying and recruiting skilled Saudi professionals, aligning with the Saudi Vision 2030's objective of developing human capital.
EOR Services with SOURCEitHR
The Saudi Vision 2030 is a transformative initiative that holds great promise for Saudi Arabia and the global economy. To achieve its objectives of economic diversification, attracting foreign investment, and empowering the private sector, Saudi Arabia will need to streamline its business environment and workforce management. Global Employer of Record services can play a pivotal role in supporting these goals, offering international businesses the expertise and efficiency needed to thrive in the evolving Saudi Arabian economy.
Are you ready to simplify your global expansion? Interested in discovering how SOURCEitHR EOR services can streamline your international operations and ensure compliance, so you can focus on what truly matters – growing your business. Contact us today for a personalized consultation!