Although they seem similar, PEOs and EORs provide distinct services. An Employer of Record (EOR) places a share of your company and employees on its payroll. A Personal Employer Organization (PEO) handles all of your employees and provides all organizational HR-related operations. When partnering with a PEO, your company holds the employment contracts, whereas an EOR maintains the employment contract by engaging your company with a service agreement.
Why exactly does this matter? Both PEOs and EORs act as an extension of your company. However, there are small but significant differences in four key areas.
1. Complement or Replacement
You might make a great meal for your family, but sometimes it's nice to go out to a restaurant and let a professional chef cook for you. Similarly, PEOs manage most of your HR functions and employee payroll processes. PEOs also handle all of your onboarding, terminations, exit interviews, and employee evaluations, etc. Depending on your location, they also handle your taxes, insurance complaints, and other regulatory aspects of HR and payroll activities.
Unlike a PEO, which handles all of the HR and payroll responsibilities, EORs allow your company to outsource part of your HR work, taking the administration for a subset of your workforce off of your HR department's hands. An EOR also supervises contractors, seasonal workers, and project-specific employees.
2. Types of Employees
An Employer of Record compliantly manages multiple types of talent, including full-time, part-time, seasonal, freelance, and more. Companies typically engage a PEO to co-employ their full-time, permanent workforce. You must seek out other solutions to compliantly pay part-time, freelance, or other flexible talent.
3. Employee Minimums
PEOs and EORs maintain different threshold levels for employees. Most PEOs require a minimum of 5 to 10 employees. Typically, EORs are used for changing or contractor-based workforces. While they are more than capable of working with large teams (hundreds or more), they are also willing to work with smaller workforces with just one or two regular employees.
4. Business Registration
One thing a PEO won't take off your hands is your business registration. Working with a PEO typically requires your company to register your business in every location in which you hire employees. On the other hand, when you work with an EOR partner, your company can expand its talent pool compliantly by contracting seasonal, contracted, or freelance employees without having to complete the time-consuming business registration process.
5. Insurance Benefits Packages
When you bring on talent in new markets, your EOR partner guarantees your company provides the benefits required by local regulations. Working with an EOR allows you to pool your talent with workforces from other companies. This provides your organization with access to lower-priced group rates from insurance providers. A PEO helps SMEs provide the same enticing employee benefits plans offered by larger companies. Similar to a PEO, they pool your employees with other organizations to qualify for more advantageous group rates from insurance companies.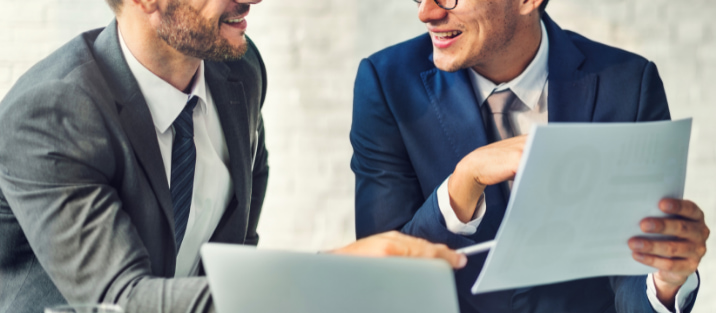 How to Decide Between PEO and EOR?
Ultimately the choice between PEO and EOR boils down to your company's workforce strategy. Do you plan to hire a team of contract or freelance workers for the short term? Then, an EOR is the way to go. Are you looking to outsource every HR function possible? Then, PEO may be the way to go.
If your situation isn't so cut and dry, we can help. Our consultants will look at the types of talent you hire to align the right strategy with your business goals. Contact a member of our team to learn more.