The landscape of business in Saudi Arabia is ever-evolving, and the complexities of payroll management are becoming increasingly pronounced. Outsourcing payroll can be an efficient solution, enabling businesses to focus on core operations while ensuring that their employees are paid correctly and on time. However, selecting the right partner is crucial. In today's article we will explore the essential factors to consider when choosing a payroll outsourcing partner in Saudi Arabia.
Expertise in Local Compliance & Regulations
Understanding Legal Framework
Saudi Arabia has specific laws, regulations, and customs regarding payroll and employment. From the intricacies of the Saudi Labor Law to the obligations under the General Organization for Social Insurance (GOSI), it's essential to choose a partner well-versed in local compliance. Moreover, a deep knowledge of the Saudi legal environment ensures that your business remains free from regulatory penalties and can adapt to any legislative changes in the future.
Technology & Integration
Innovation for Streamlined Processes
Modern payroll processes rely heavily on technology. Opt for a provider who offers a robust payroll software solution that integrates with your existing systems like HRM, accounting, or ERP. Automated updates, real-time reporting, and online employee access portals are features that will significantly benefit your business. Additionally, ensure the technology used is scalable and can adapt to the changing demands of your organization without requiring frequent overhauls.
Scalability
Meeting Your Growing Needs
Businesses grow and evolve. The outsourcing partner you select should be able to cater to your needs today and anticipate those of tomorrow. Whether you're planning to expand your workforce or venture into new business areas in Saudi Arabia, your payroll partner should seamlessly adapt to these changes. A truly scalable solution not only grows with you but also ensures that transitions are smooth, minimizing disruptions and maximizing efficiency.
Data Security & Confidentiality
Protecting Sensitive Information
With increasing cyber threats and the paramount importance of data security, your outsourcing partner should have advanced security measures in place. This includes secure data transmission, encrypted storage, and regular audits. Ensure they comply with both international standards and local Saudi Arabian data protection laws. Additionally, proactive monitoring and timely incident response protocols can further safeguard your data and instill greater trust in their services.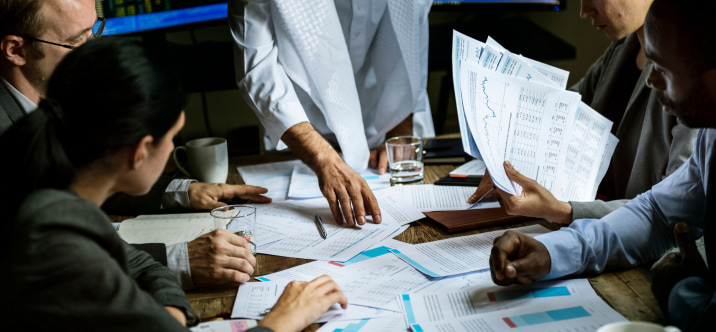 Customized Service Offerings
Tailored to Your Needs
Not all businesses are the same, and neither are their payroll needs. Your chosen partner should provide customizable solutions that align with your business size, industry, and unique requirements. Whether it's bespoke reporting, unique pay cycles, or specific employee benefits management, a tailored approach will always give better results. Furthermore, having the flexibility to adjust and refine services as your business evolves ensures long-term efficacy and alignment with your organizational goals.
Transparent Pricing Model
No Hidden Surprises
Ensure that the pricing structure offered by the outsourcing partner is transparent and all-inclusive. Hidden fees and charges can become a significant concern later on. Always get a clear breakdown of costs upfront and understand what services are included and which ones might be billed separately.
Efficient Customer Support
Always There When Needed
At some point, you will have queries, require assistance, or need to address urgent issues. The responsiveness and efficiency of the customer support team of your outsourcing partner become crucial in such scenarios. Opt for a provider who offers multiple communication channels and is known for swift, helpful responses.
Cultural Alignment
Understanding the Saudi Way
While many global payroll providers might offer services in Saudi Arabia, it's beneficial to choose one that truly understands the local culture, customs, and business ethos. This alignment ensures smoother communication, better adaptability, and a more integrated approach to managing your payroll.
Outsourcing Your Payroll in Saudi Arabia with SOURCEitHR
Choosing the right payroll outsourcing partner in Saudi Arabia is a critical decision that will impact your business operations, employee satisfaction, and compliance. With the professionals of SOURCEitHR overseeing your payroll, companies can have peace of mind knowing they're in the hands of experts. Our team's deep knowledge of Saudi Arabian standards, paired with our customized strategies, advanced HRMS and tech tools provided by our exclusive partners Menaitech, comprehensive analyses, and multilingual assistance, empowers businesses to concentrate on their primary objectives, confident that their payroll tasks are managed with precision and care. Contact a member of our team for a personalized consultation to enhance your payroll processes while guaranteeing total adherence.